Following a difficult school year impacted by the COVID-19 pandemic which led to remote and hybrid learning, this fall, schools throughout New Jersey are getting back in session with full-time, in-person instruction, and many students will be returning to their classrooms.  In preparation for back  to school this fall, it is especially important that we encourage students who are able to walk and bike to school to do so.
Walking and bicycling are always great ways for students of all ages to get to school and increase their physical activity to boost their energy and help them to arrive at school prepared for learning.  What is especially important this year, is that walking and bicycling are also outside activities that can help to get students to and from school safely and efficiently while mitigating health concerns with fresh air and social distancing. By walking bicycling to school, students not only get the health benefits of increased physical activity, they also have the opportunity to interact with their community and socialize with friends and neighbors as they travel to school in a safer, open-air environment.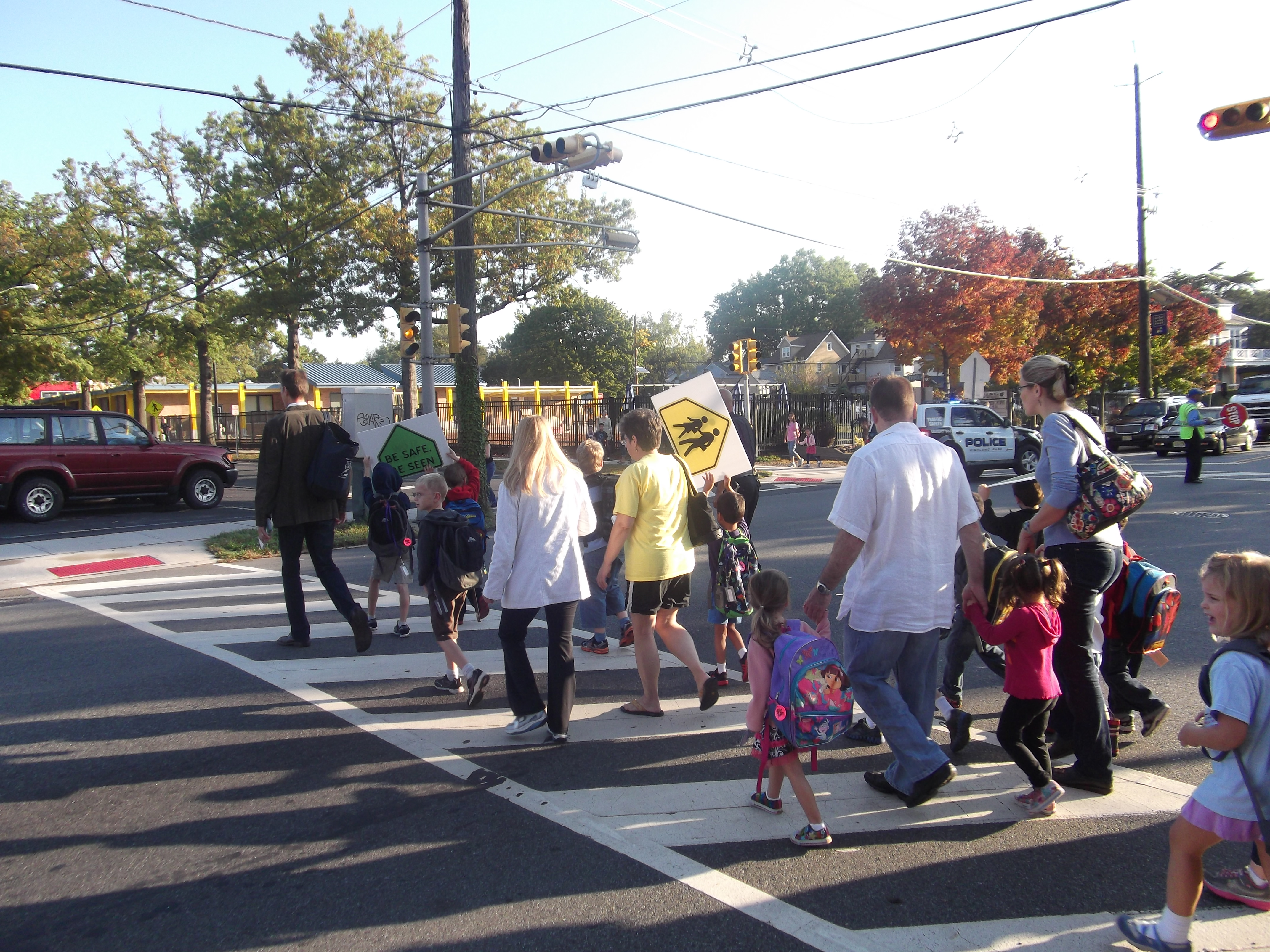 We all, however, have an important role to play in ensuring kids are safe as they travel to and from school each day.  Here are some safety tips to keep in mind while traveling during back to school season:
Slow down and be alert while driving! More students will be out walking and bicycling to and from school.  Driving slow and avoiding distractions gives motor vehicle drivers more time to react to changing conditions.
Set a good example. Please observe all traffic laws and use extra caution while reversing, particularly in driveways.  Do not speed and avoid blocking intersections and crosswalks so that students can see and be seen as they walk, bike, and cross streets.  Always stop and stay stopped for people in crosswalks.  When walking with children, cross at corners and use designated crosswalks whenever possible.
Pay attention to Crossing Guards. Always stop when directed by a crossing guard.  When walking, be sure to follow the instructions from the crossing guard and remind children to pay attention to them as well.
Look out for school buses.Never pass a school bus when loading or unloading students. Watch for the bus flashing lights and extended stop arm. Traffic in both directions must stop, even on a divided road.
Be patient.Parents, walking or biking with your child to school is a great way to avoid (and not worsen) morning traffic. When experiencing delays take a deep breath. A little patience goes a long way in all traffic situations.
Let's all make safety a priority in our communities and help students arrive at school safe, healthy, and ready to learn each day by slowing down, being patient, and paying attention!  Welcome back to school!