Zero Deaths and Safe Routes
Vision Zero, Road to Zero, and Toward Zero Deaths are the three initiatives working with coalitions at the national, State, and local levels to eliminate traffic-related fatalities across the United States (FHWA).
Zero Deaths Initiatives are a comprehensive re-thinking of road safety that treats all traffic fatalities and severe injuries as preventable while providing safe, accessible, and equitable transportation options for all.
For more information on how Zero Deaths Initiatives and Safe Routes programs can work together to address road safety, check out our informational guide.
What Do Zero Deaths Initiatives and Safe Routes Have in Common?
Both are systematic ways to respond to injuries and fatalities by taking a public health approach to addressing poor road design and dangerous driver behaviors. Both create space for a conversation around safety priorities and identifying populations most at risk.
Why Does This Matter?
New Jersey's pedestrian fatality rate continues to significantly exceed the national average.
What Can We Do?
There are several ways to make sure Zero Deaths and Safe Routes initiatives are used to accomplish mutual goals. Often Safe Routes programs provide a bottom-up approach that starts with parents, students, and community members concerned with dangerous conditions for children. Zero Deaths Initiatives often start with a commitment from the mayor or other elected officials. 
A common first step for Safe Routes and Zero Deaths Initiatives is to address road safety through policies and plans, for example:
A

Safe Routes Travel Plan

identifies barriers and opportunities for prioritizing improvements for students walking and bicycling to school. Completing a Plan builds partnerships between schools, school districts and municipalities and aids in applications for grant funding. Safe Routes Travel Plans should include a vision and action steps to eliminate fatalities.

A

Zero Deaths Action Plan

outlines specific, data-driven steps to create a transportation system that prioritizes safety, efficiency, and accessibility for all users. Focusing safety improvements around schools can mean advancing safety, not only through infrastructure,

but also through engagement, education, and enforcement strategies and actions.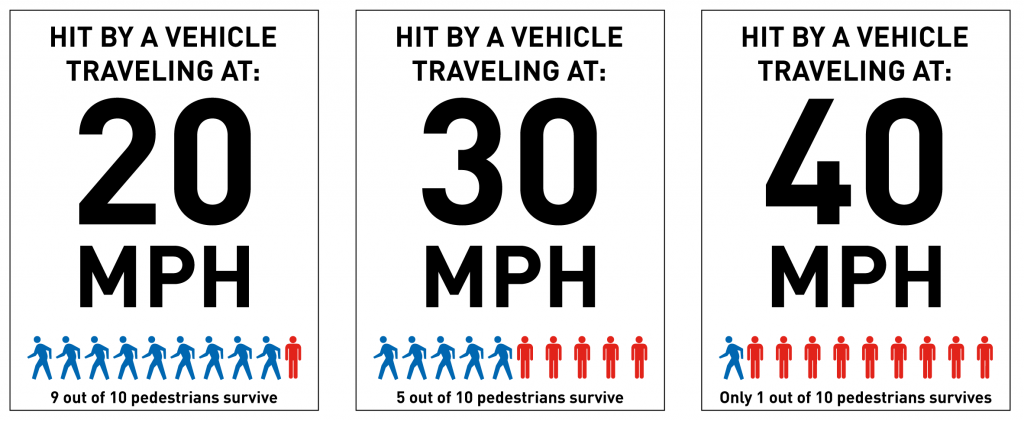 What Would New Jersey Look Like if Roadway Deaths Were Reduced to Zero?
Roadway deaths are preventable if we work together to create infrastructure, policies, action plans, and educational messages based on the premise that no child should die on a New Jersey road. Whether you are a municipality, school district, or other organization, we all have an obligation to create a safer future for our kids. We do not have to accept these fatalities and injuries as inevitable.