COVID-19: Staying Safe While Walking and Bicycling
Indoor and outdoor physical activity will keep us healthy during this stressful time. Listed below are ideas for staying active, healthy, and safe in New Jersey even as we maintain our responsibility to our communities to socially distance ourselves from those around us.
Contact your Safe Routes to School Regional Coordinator
Every community in New Jersey is serviced by a non-profit Transportation Management Association (TMA) who can offer free assistance with information on safe walking and bicycling practices. TMAs are working remotely, and you shouldn't hesitate to reach out your local TMA during this challenging time. They are available and able to assist you! Click here to find out how to contact your Safe Routes to School Regional Coordinator.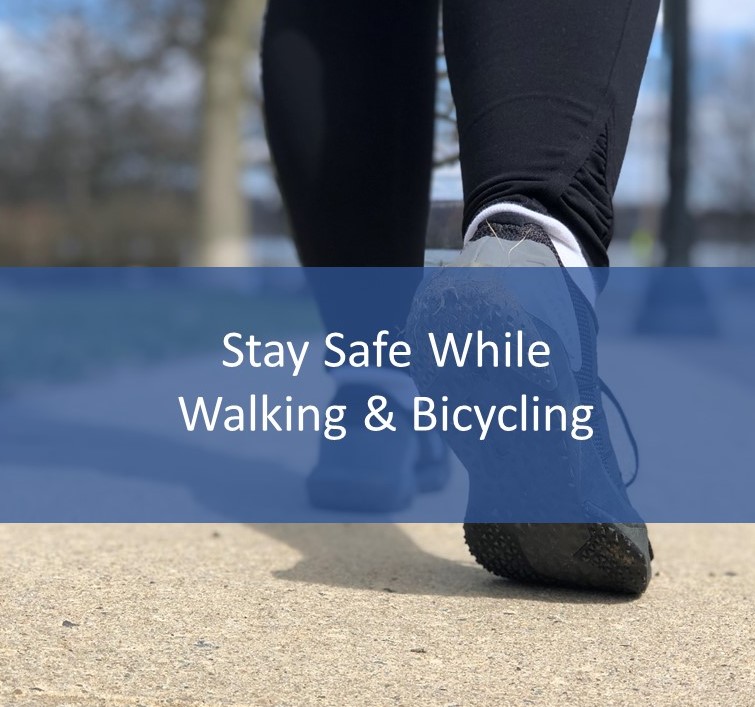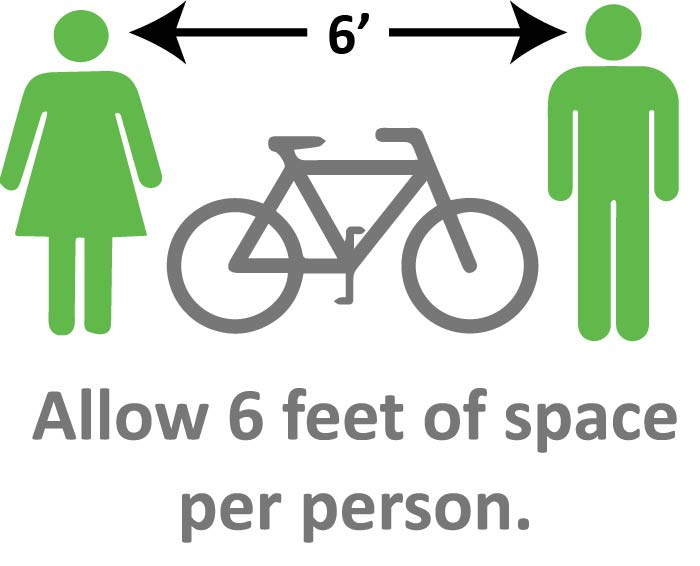 Safety is Important
When walking or bicycling outside or in public areas, remember to maintain a distance of at least 6 feet from everyone. A useful way to visualize this is to imagine the length of a bicycle, which is about 6 feet.
Avoid touching shared surfaces such as benches and do not use playground equipment. If a public space is too crowded, try another location or come back another time.
Three simple steps can lower your risk of getting infected and passing it on to others and people in your family: social distancing, wearing a mask in public, and washing your hands after being outside your home.
While outdoors, try employing mindfulness practices as a way to reduce stress and connect with nature.
As always, if you are not feeling well, stay home!
Resources for Safe Walking and Bicycling During COVID-19
Info on COVID-19
For the most up to date status regarding COVID-19 for the State of New Jersey, please click here.
Specific Coronavirus (COVID-19) questions are being handled by health experts 24/7 at the NJ Poison Control Center at 1-800-222-1222.