Safe Routes to School Grants
The New Jersey Department of Transportation (NJDOT) offers infrastructure grant funding for the Safe Routes to School (SRTS) Program. This federally funded program is administered by NJDOT, in partnership with the North Jersey Transportation Planning Authority (NJTPA), the Delaware Valley Regional Planning Commission (DVRPC), and the South Jersey Transportation Planning Organization (SJTPO).
Safe Routes to School Grants may be used for infrastructure (construction) projects which encourage and enable students from grades K-8 to safely walk and bike to school within 2 miles of the school. Municipalities, counties, schools and school districts are welcome to apply! Examples of eligible SRTS projects include installation of ADA compliant sidewalks, bike paths, striping, lighting, signals, traffic calming improvements, etc.
Key Information for 2018 SRTS Grant Applications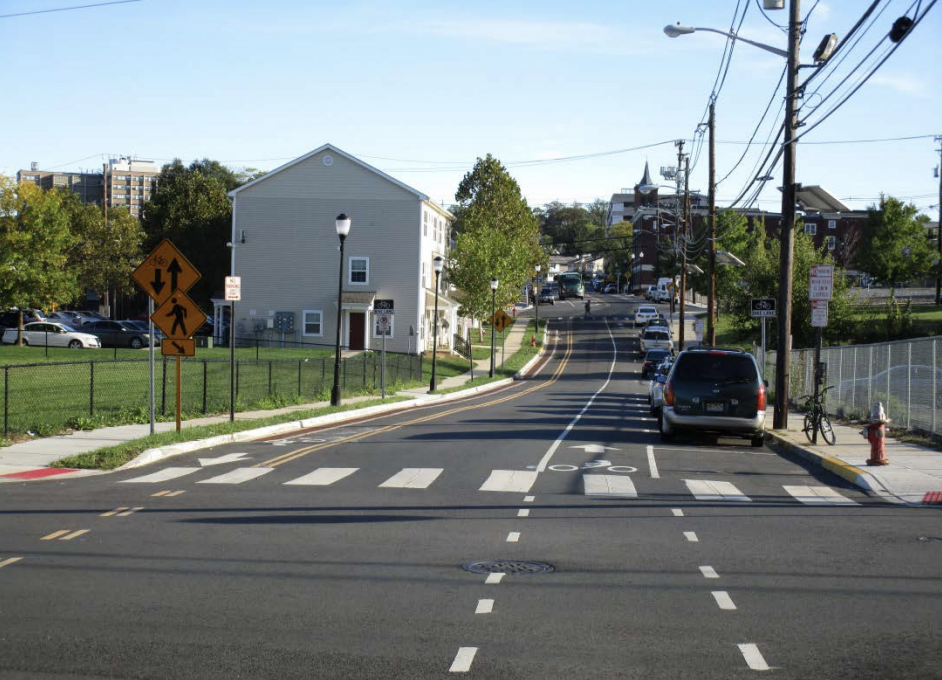 Resolutions of Support:
Resolutions of Support are required from the municipality and a support letter from the Board of Education/School Board when applying for SRTS grants.
Student Arrival and Departure Tallies:
Student Arrival and Departure Tallies track the number of children walking and biking to and from school are required when applying for SRTS grants. The results of the tally will provide valuable information such as estimating traffic congestion and environmental issues, understanding traffic patterns, etc. 
You can download the Student Arrival and Departure Tally and have your results tabulated and summarized by Safe Routes to School. Please mail or scan and email all completed tallies with a cover letter identifying your school name, district, municipality and contact information (name, phone, address and email) to:
NJ Safe Routes to School Resource Center
Attention: Sean Meehan
Alan M. Voorhees Transportation Center
Rutgers, The State University
33 Livingston Avenue
New Brunswick, NJ 08901
Phone: 848-932-7901
Email: srts@ejb.rutgers.edu
Mapping your SRTS Project:
Projects must be within 2 miles of a K-8 school so a map showing the location of the project to a school must be included.
Create a map of the location of your SRTS infrastructure project using Google Maps!
Resources for SRTS Grants (for 2018 Grant Applications)
Design Assistance for SRTS Grant Recipients
NJDOT's program offers consultant engineering services to assist Local Public Agencies (LPA's) with the development of plans, specifications, and estimates (PS&E) for their SRTS projects. Recipients of NJDOT's Safe Routes to School grants are eligible to participate in the program. The program was developed by NJDOT as part of the Federal Highway Administrations Every Day Counts initiative and is intended to shorten time, reduce costs, and improve quality in the delivery of NJDOT SRTS projects.
NJDOT has established a pool of engineering design consultants through a quality based selection process. For more information on this new program, please click here.
How to Apply for SRTS Grants:
All applicants will be required to submit SRTS applications online using SAGE (System for Administering Grants Electronically) available on NJDOT's website. If you belong to a county or municipality you already have an Authorized Official registered with access to SAGE.
If you belong to any other type of organization, you may request access as an Authorized Official directly through NJDOT SAGE.